Reseller Certificate In US
Resale Certificate & Who Can Use?
A resale certificate is a signed document that indicates that the purchaser intends to resell the goods.  It is usually provided by a retailer to a wholesale dealer.  In addition, manufacturers issue resale certificates to suppliers of materials that become incorporated into the products they manufacture. In some states, resale certificates are also used to purchase taxable services that become a part of property for resale.
Resale certificates are usually provided in a "blanket" form.  This means that the resale certificate applies to all items purchased from the vendor.
What You Need For A Reseller Certificate?
You provide Below information:
1) A valid business license.
2) Your personal identifying details.
3) The type of business you run.
4) A list of the products or services that you plan to resell.
Is Resale License Is Issued To Businesses Only?
A resale license is issued to businesses and individuals who sell goods and services subject to sales tax. A resale certificate is the form you issue to suppliers, and it includes a spot for your resale license number.
What Is A Resale Number?
A resale number is the number attached to your reseller's permit or license. When you get a reseller's permit or licence from your state government, it will have your resale number. You can then give this number to suppliers to buy goods for resale without paying the sales tax for those items.
How We Get Resale Certificate For Your LLC In All US States?
Do you want the Resale Certificate of any state? If yes then FBTC here to help you in getting the resale certificate in any state as per your desire.                                                                                                                                                                                                                                                    
Frequently Asked Questions
You can use a Reseller Certificate to buy any items you intend to resell or lease. You can also sell different parts of those items. Reseller Certificates usually have a 'blanket' form. It means that the certification applies to all merchandise purchased from the vendor. However, you cannot use this certificate to buy items tax-free if you aren't planning to sell them. You will have to bear a penalty and the sales tax that you did not pay in the first place. For example – You purchase some furniture to resell and apply for tax exemption on your office supplies. These could be pens and printers to conduct business. This is an unlawful practice and calls for fines and penalties.
Yes, you require a Reseller Certificate in the USA to get tax exemption on the merchandise you intend to sell. It is unlawful to buy goods with the help of a Reseller Certificate under the pretext of reselling. If you do, you might face legal action, including a penalty and fine. You might even have to incur other losses, like paying the sales tax that you avoided in the first place. Usually, Reseller Certificates are not transferable across state lines. Many states in the USA have their own set of rules and regulations. So, read each state's out-of-state Reseller Certificate rules at the outset before applying for one.
These are not the same thing. A seller's permit/resale license is the same as a state tax ID, as both are issued by the state for sales tax purposes. An EIN or federal tax ID number, however, is issued by the federal government, not the state. The EIN is used to hire employees and manage employee taxes, and it is also used to file business taxes, while state ID numbers are used to file sales taxes.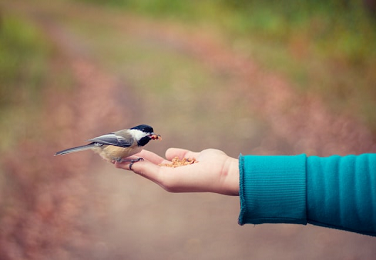 Customer Benefits​
Building a robust customer relationship is our top priority at FBTC. We strive to build our client relationship model that not only positively associated with your satisfaction but also reflects our commitment to drive your success.
Opening Hours